mánudagur, febrúar 06, 2006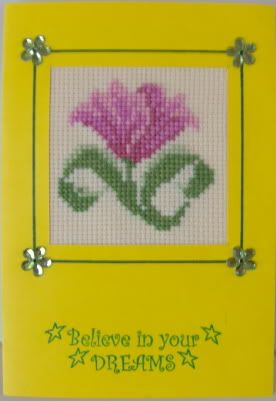 Viðtakandi kortsins míns fékk kortið sitt fyrir helgi þannig að ég get sýnt blessað kortið hér. Ég fékk kortið sjálft í skiptum í fyrra frá
Harsha
:-D Ég held að þetta kort og myndin passi bara vel saman.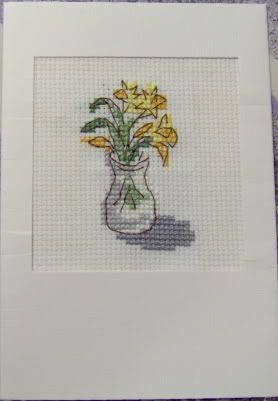 Svo fattaði ég að ég er ekkert búin að sýna blessað kortið sem ég fékk :-) Það fékk ég frá ungri stúlku í Bretlandi en kortið er svakalega sætt :-) Ég elska túlipanana og vasann.
Card exchange
The card I made has reached it's owner and now I can safely post a pic. I got the card itself in an exchange last year (my gifter was
Harsha
:-D) I really liked the card and I think it looks good with this design.
I realized that I haven't showed the card I got in the last part of the card exchange so I post a pic of that as well. I got it from a girl in Britain. I love the vase and the flowers. So cute.
Efnisorð: exchange
posted by Rósa at 23:33, |

0 Comments: