laugardagur, júní 03, 2006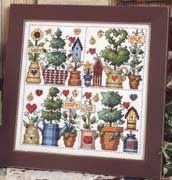 Loksins tókst mér að klára afturstinginn á blessuðu Round Robin stykkinu mínu fyrir hör/evenweave RR í
Allt í Kross
klúbbnum. Mikið rosalega var þetta erfið fæðing! Ég hélt á tímabili að ég myndi aldrei ná þessu en ég átti að senda hann frá mér á fimmtudaginn síðastliðinn. Sem betur fer eru konurnar sem ég er með í þessum RR voðalega skilningsríkar og
sú
sem fær hann næst gaf mér leyfi til að hafa hann fram yfir helgi svo ég næði að klára afturstinginn. Sem tókst svo í gærkvöldi :-) En þar sem mánudagurinn er frídagur hérna þá fer þessi RR í ferðalagið sitt á þriðjudag.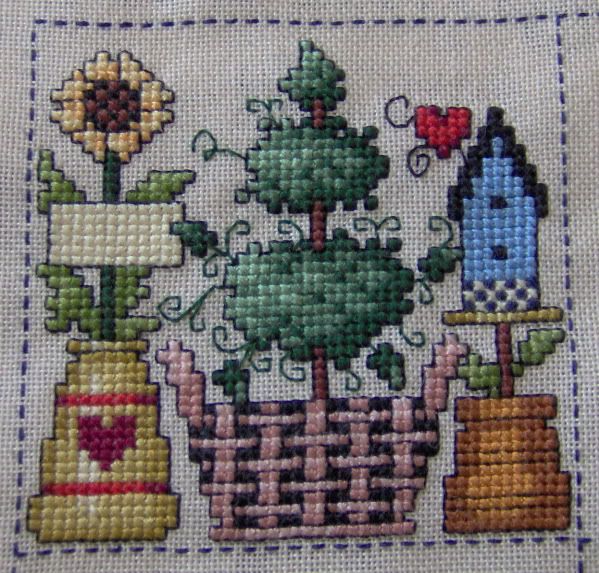 Ég fékk hugmyndina að nota þetta munstur frá seinasta RR sem ég tók þátt í í Allt í Kross grúppunni. Þar var ein sem notaði þetta munstur og ég kolféll fyrir því :-)
Round Robin
I finally managed to finish the backstitching on the Round Robin I'm doing with 3 other ladies in
Allt í Kross
yahoo group. It was such a hardship to do this backstitching! I was convinced for a while that it would never get done. I was supposed to send it off on thursday but fortunately the ladies in this RR group are very understanding and the
one
who'll receive it was kind enough to let me keep it for the weekend so this would get done. And it did get done last night :-) But since monday is a holiday here this RR is going on it's trip tuesday morning.
Some of you may remember seeing a pic of this design on my blog from last summer. I was involved in a beginner's Round Robin on Allt í Kross group last summer and one of the ladies had this design for her theme. I totally fell for it and now I'm using it for my RR :-D
Efnisorð: happy dance, RR, WIP
posted by Rósa at 12:48, |

2 Comments: