fimmtudagur, september 07, 2006
Lately my mailbox has been stuffed with all kinds of goodness! I participated in a Round Robin with my Icelandic online stitching club, Allt í Kross, and I just received it today! :-) I'm so happy to see it and the ladies that stitched on it did it so well! I think I will frame it but am still undecided.
On Monday I received my Monthly Bits and this time the Anything Goes option was green threads. It's likely I've said it here before but green is my fav color so it was a pleasant surprise to see the beautiful shades of green that came this month.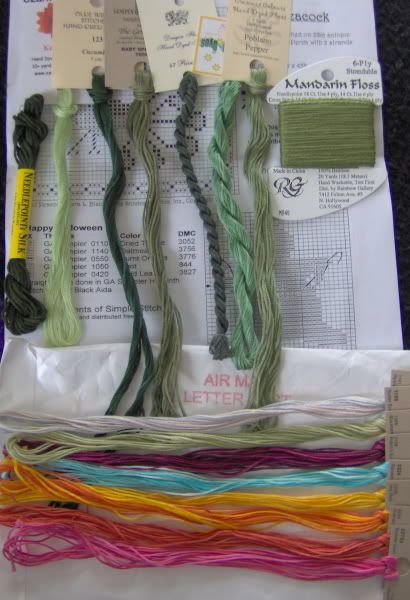 And this is not all! Oh, no, there is more and it deserves it's own entry I think.. I have a lot to be thankful for today :-D
posted by Rósa at 16:16, |

0 Comments: