laugardagur, desember 23, 2006
My camera got her batteries today and now I can share the beautiful ornament Satomi made me in the SBEBB Christmas Ornament Exchange.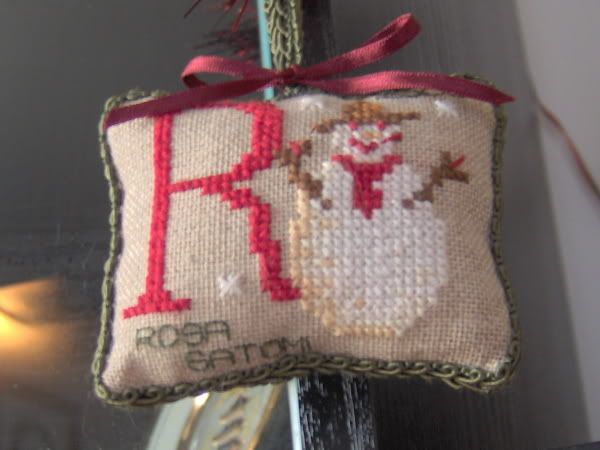 Isn't it gorgeous? And here is another photo with all the goodies from the package she sent me. The fabric on the table is also from Satomi. Very pretty and festive :-)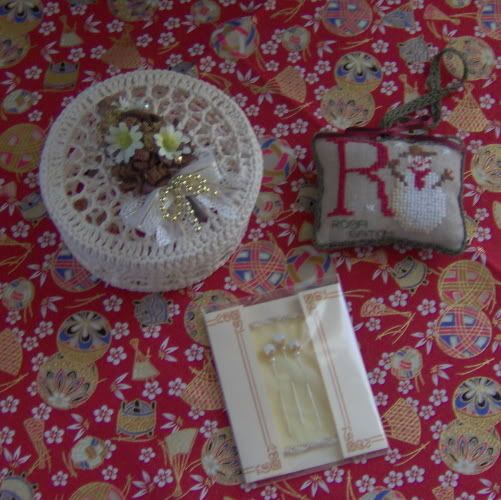 My parter has also recieved her ornament, but I don't have a photo of it to share coz my camera was being diffcult to work with..
posted by Rósa at 15:06, |

4 Comments: