sunnudagur, október 23, 2005
Fyrsta myndin er tilbúin!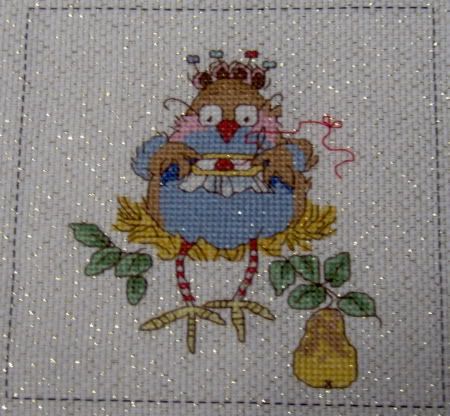 Ég á reyndar eftir að gera stafina fyrir ofan en ég er ekki enn búin að ákveða hvort ég ætli að hafa textann á íslensku eða ensku. Það kemur í ljós síðar :-)
Happy dance!
I've finished the first day of the 12 days of Christmas that I was talking about earlier. I still have the text left to do that says "A partridge in a pear tree" but I've not decided whether I have it in icelandic or english.
Efnisorð: WIP
posted by Rósa at 22:28, |

15 Comments: